WELCOME
Welcome to the Xeno-Gaming Minecraft Store!
---
Before you purchase, we recommend you do the following:
1. Consult a parent or legal guardian to confirm the purchase. If you are over 18 years old, this does not matter.
2. Make sure you are online to receive your package. (excluding unbans)
3. Make sure that the username you entered is correct and that you're purchasing for the correct player.
4. You have read our terms and conditions and understand that failure to comply will result in a global blacklist.
---
We support the following payment methods:

Xeno-Gaming has no affiliation with Minecraft, Mojang AB, and/or Notch Development AB. "Minecraft" is a trademark of Notch Development AB.
Server
Online
mc.xeno-gaming.co.uk
0 / 1000 players online
Top Customer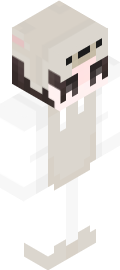 DorkieLucifer
Donated 29.98 GBP this year.
Recent Payments
Sototallyfiery • 15th May 20

InstantNoah • 14th May 20

PluginSupport • 12th May 20